Ralcam New Version 2Mp Hd Android Endoscope 8.5Mm Automotive Articulating Borescope Factory
| | |
| --- | --- |
| Product Name | Automotive Articulating Borescope |
| LED | 10pcs |
| DOF | 20-100mm |
| Work time | 4 hours |
| Monitor | 4.3inch screen/ support Android/ OBD/Computer |
| Application | cars, ships, and aircraft engines inspection |
| Lauguage | chinese, english, spanish, korean, Japanese, russian, German,French. |
Product description
Do you encounter these troubles in your daily life? When servicing a car, the complicated parts
are intertwined and the internal situation cannot be seen. When the pipeline was dredged,
I did not know where it was blocked. When important items fall into the gap, they cannot be seen or taken out.
These problems, the Automotive Articulating Borescope will all solve them for you.
The Automotive Articulating Borescope can play a variety of functions. It is small and exquisite,
and can detect the observation and detection of narrow places that are invisible to the human eye.
At the same time, it has more uses waiting for you to discover.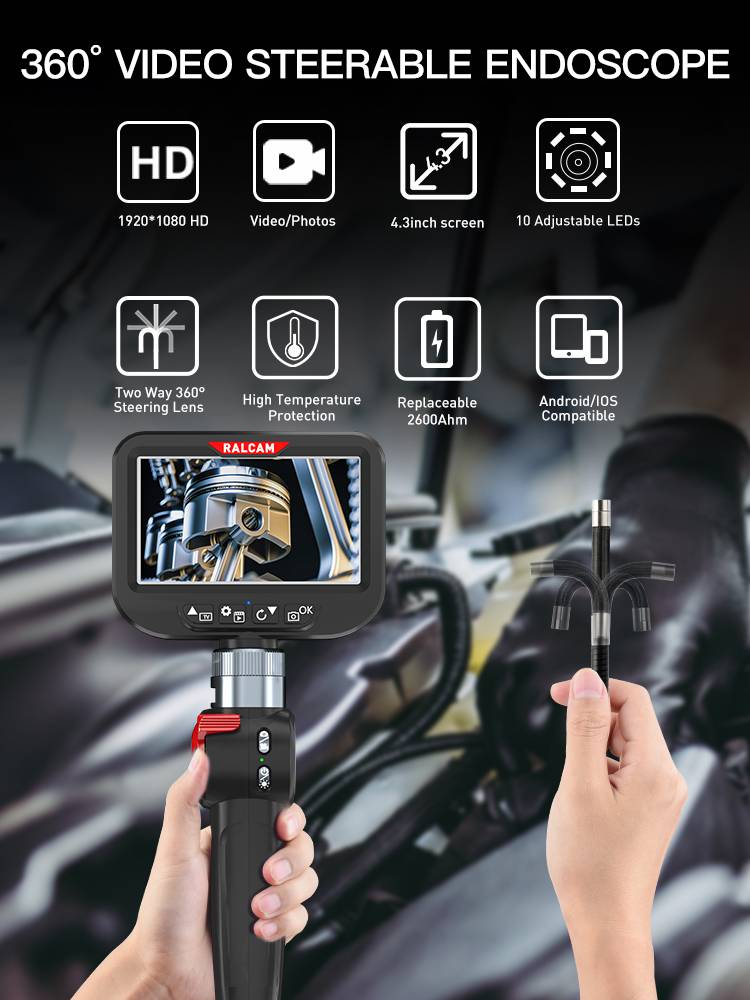 【Two-Way 360° Steering Lens】Two side easy to free flexible bending 360° which allow to take small
probes into a small space, then transmit vivid, clear and all-round video and pictures shown on the
monitor screen and mobile phone simultaneously through the cable. It is a recommended tight bend
endoscope camera with light.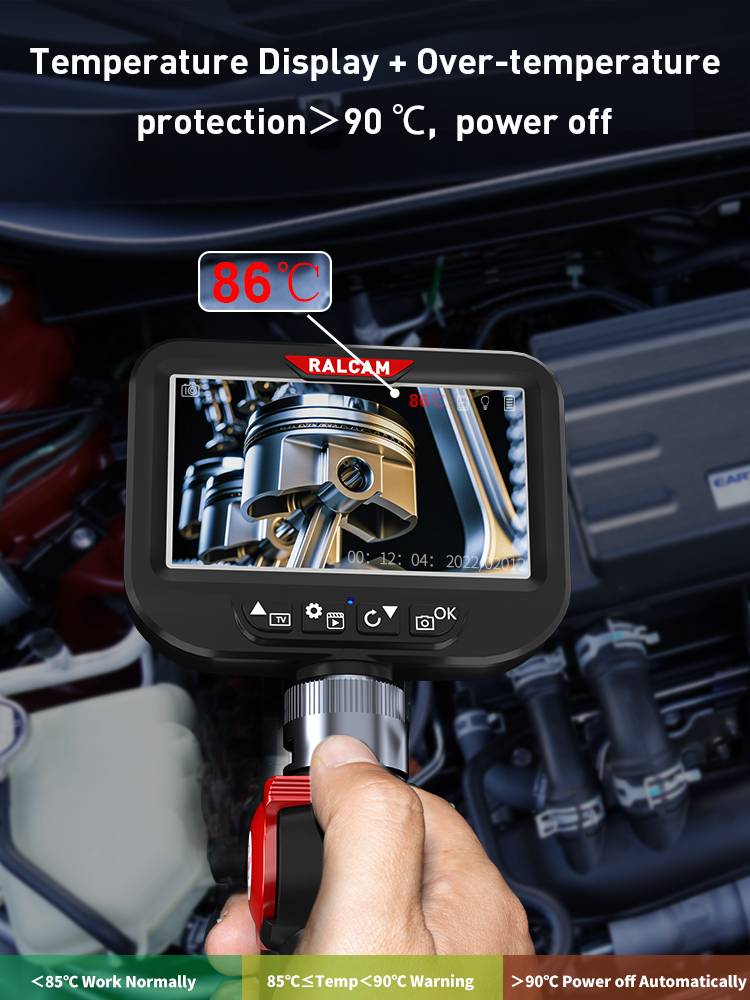 【High Temperature Protection】The borescope inspection camera designed with unique temperature
protection technology, even in harsh environment to cope with.When the temperature is above 95 degrees,
it automatically shuts down and acts as a protection.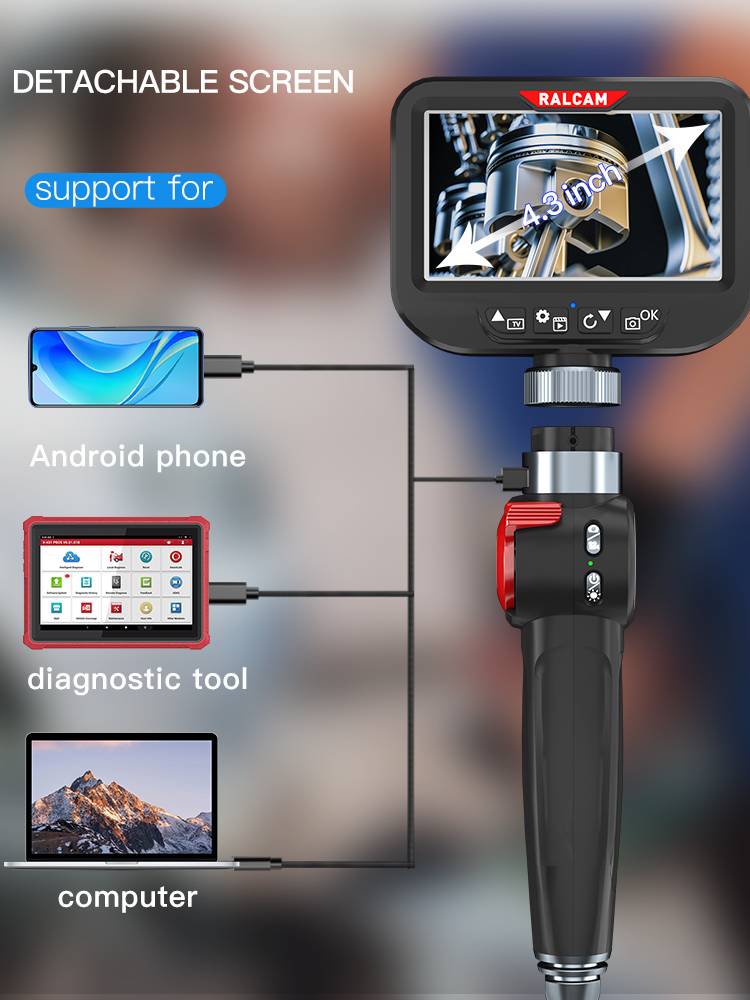 【Detachable screen】 Compatible with the below devices
1. with 4.3inch screen;
2. Support for cellphone, diagnostic tool and computer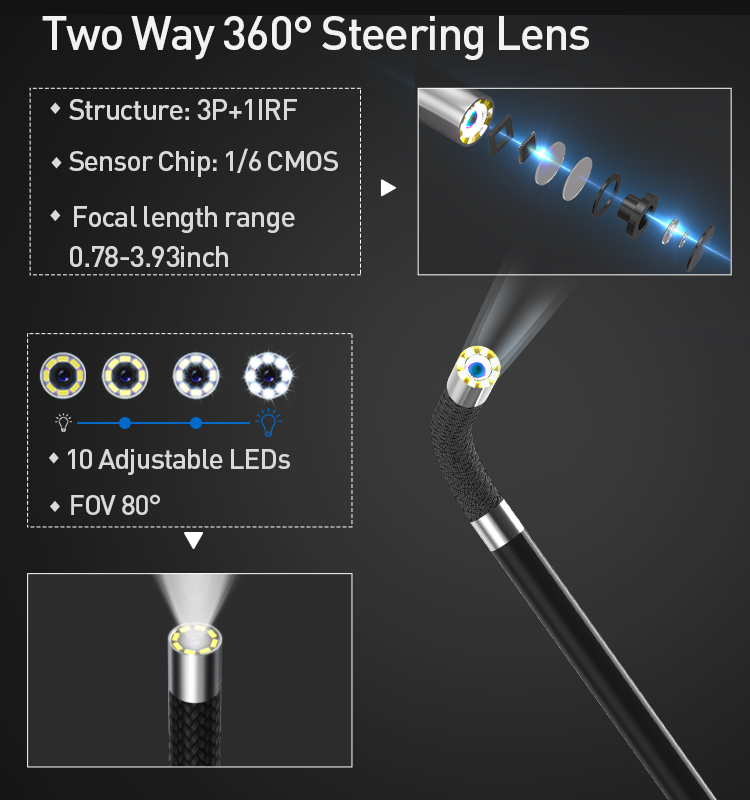 【IP67 Waterproof Lens and Flexible Cable 】 The (0.31") probe's camera cable is easily straightened
or bent & maintains its shape well enough to navigate around obstacles and most corners.
In tandem with its IP67-rated construction, this probe is capable of operating at up to 3.2ft (1 Meter)
underwater for up to 30min at a time.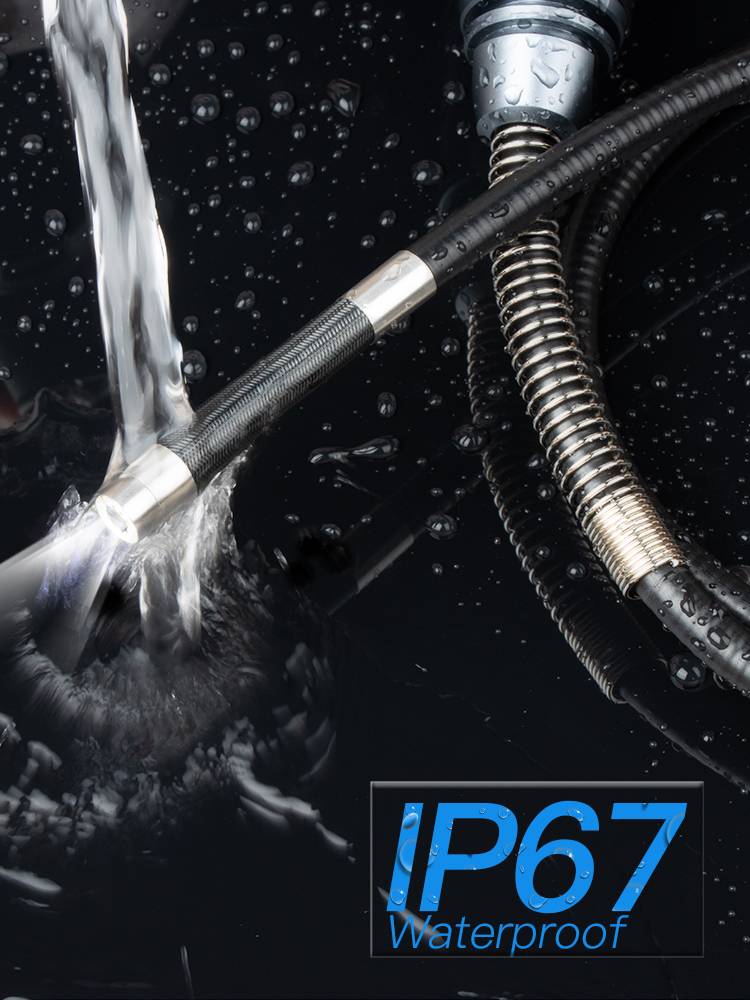 Automotive Articulating Borescope Parameters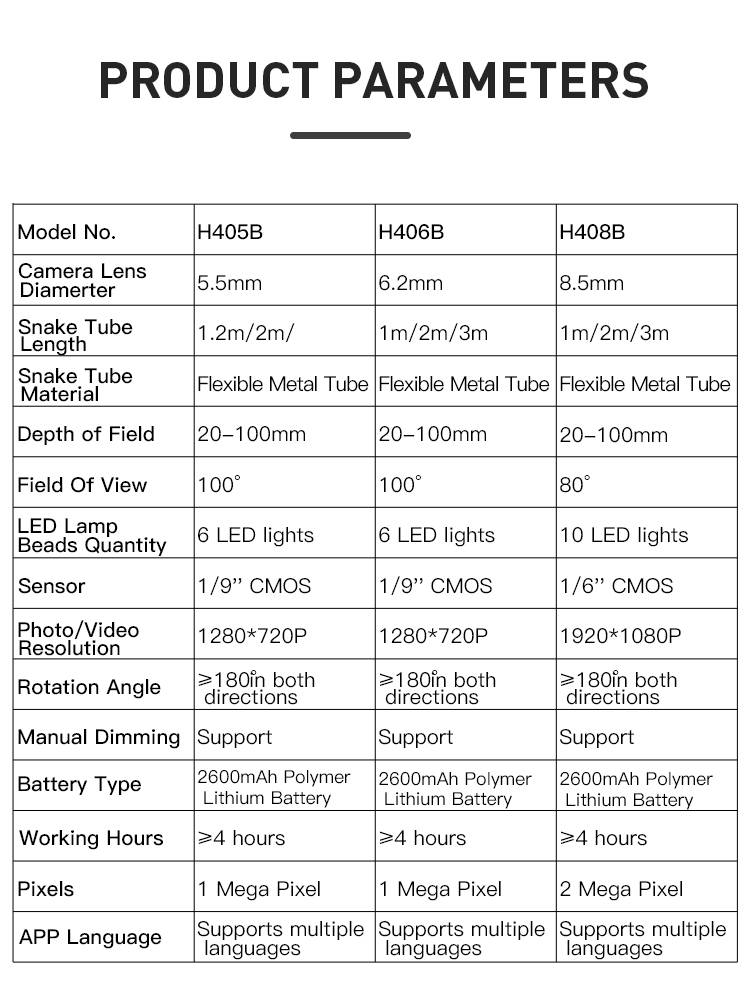 Automotive Articulating Borescope Button Introduction